Something Different we think – When you stay at Leighton Lodge you are encouraged to write your personal comment on a scallop shell for our "Guest Book basket".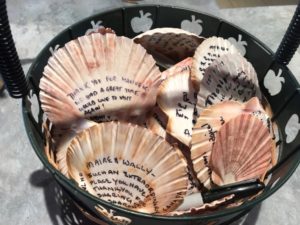 Opito Bay is considered the home of the scallop and at any time you can find a variety of shells washed up on the beach. So get cracking – have that walk along the sand and choose your own "page" for the visitors book.
When you have returned home with time to reflect on your travels, if you wish, please add a reflective comment directly into our online guest book to share with fellow travelers. Just fill in the form below.
You can also add a comment on Google.
[ninja_forms id=2]