Opito Bay is not just about sun & sea. Close by there are many interesting activities and attractions to fill your day should you tire of the beach.
Check out what the choices are – all conveniently close to Leighton Lodge.
Don't overlook the local walks and bird watching opportunities
---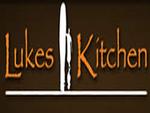 Casual Dining @ Luke's
For that casual evening meal ,Luke's Kitchen at Kuaotunu is just 15 minutes away. Fully licensed (and BYO) a great range of Pizza and speciality meals can be enjoyed in a relaxed holiday atmosphere.
Travel Time from Leighton Lodge: 15 minutes
Visit Us at www.lukeskitchen.co.nz
---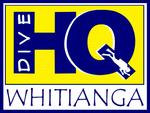 Scuba Diving -Dive HQ
In the Greater Mercury Bay area Dive HQ is where you hire all the latest gear and receive the best scuba tuition., Regular trips are scheduled aboard their custom built dive boat "Scubadoo". Come along and "get under"
Travel Time from Leighton Lodge: 35 minutes
Visit Us at www.divethecoromandel.co.nz
---
---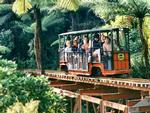 Driving Creek Railway Potteries
A tourist attraction unique to New Zealand and the Coromandel Peninsula. Ride the narrow gauge railway to the "Eyeful Tower", hear of it's history and on your return browse the working pottery kilns and see the new nature conservation area for endangered New Zealand wildlife.
Travel Time from Leighton Lodge: 50 minutes
Visit Us at www.drivingcreekrailway.co.nz
---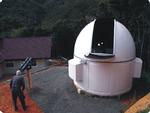 Stargazers Astronomy Tours
Stargazing Tours are offered in the evenings for guests and casual visitors when sky conditions permit using a research grade telescope in a rotating observatory dome. Bookings are essential.
Travel Time from Leighton Lodge: 20 min
Visit Us at www.stargazersbb.com
---
Local Walks
Opito Historic Pa . ( Duration about 45 minutes + whatever for photos )
After a gentle 15 minute stroll along the sands of Opito Bay enjoy a sharp climb up 189 steps to the summit of the historic Opito Pa. Many years ago during the era of local Maori settlement the local tribe would retreat to this rugged headland to avoid confrontation with any marauding attackers. Even today there is evidence of the food pits and the fortification terraces. From the top of the Pa site it is obvious why this was an easy headland to defend. On the eastern and northern faces a steep drop away to the sea would have been relatively easy to fend off attackers.
Today the Pa site provides unequaled views through a full 360 degrees. To the East the outer islands (Ohinau, Aldermans, Motukorengu(Maori Lady ) and obscured is Needle Rock. To the North is Old Man Rock, then further out Stanley Island (Atiu) Red Mercury (Whakau) Double Island (Moturehu) Middle, Green, Korapuki and finally Great Mercury Island . All up this group is know as (named by Captain Cook) the Mercury Islands ( Iles d' Haussez )
This location is a photographer's paradise. Bring that camera .You will not be disappointed
Crayfish Bay. (40 minutes there and back but allow as much time as you want for lazing, swimming or exploring the rock pools)
This walk can be done in conjunction with the Pa site walk if the tides are suitable.
Crayfish Bay is a an icon for this area.For many it is that secret cove for lazy summer days swimming, rock climbing and land based fishing. For others it is a secluded, safe little bay for teaching the kids to snorkel and to hunt for sea creatures among the rock pools.
North Western End of Opito Beach ( 5 km to the end – about 90 minutes return at low tide)
Best done at low tide this is an easy ramble along the beach. Heaps of interesting shells to fossick among, a variety of birds to observe. We have several nesting pairs of the endangered Dotterals on our beach and also the black Oyster Catchers. A must for the dedicated bird watchers.
Matapua Bay, The Glades ,Zane Grey's Landing and Sandy Bay. (Allow between 1 and 4 hours if you want to do the lot)
We will take you on a short drive across to Matapua Bay and depending on your enthusiasm wander along the beach and the walkway to Zane Grey's Landing. Hear a little about this famous American Fisherman (and author). For those a little keener to bush walk, a visit to Sandy Bay is recommended. Passing through stands of native trees ,and along the coast finally arriving at Sandy Bay – a picturesque little spot with a fine sandy beach ( as you might expect from the name)
The Waitaia Loop.
A short drive from Opito back through Kuaotunu is the DOC walking track part way up Waitaia Road. This well marked track passes through an area recently planted out in young Kauri trees then loops through established native forest with a couple of side walks to old gold mine tunnels. Significant trees are all labelled for your information. Many native birds (tui, bellbird and fantails ) can be heard in the bush.